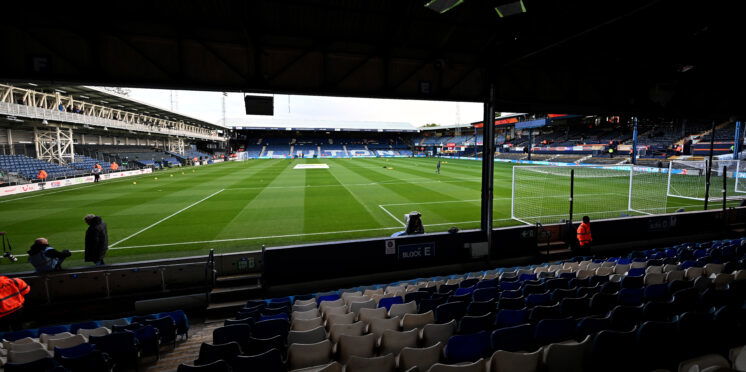 Luton Town to investigate "inappropriate chanting" in Liverpool game
Luton Town have said they will investigate "inappropriate chanting" during their draw with Liverpool at Kenilworth Road.
Chants indirectly referring to the Hillsborough stadium disaster of 1989 were audible during the game, with the chants earning criticism from Sky TV commentator Jamie Carragher and Liverpool manager Jurgen Klopp among others.
The FA have said that they have contacted both Luton Town and Bedfordshire Police for observations regarding the situation, while Sky Sports have also reported that Liverpool have formally written to Luton Town asking for answers on whether new FA guidelines for what has been termed "tragedy chanting" were followed.
Luton have now responded with their own statement confirming an internal investigation has been launched and have also asked fans to come forward to help with their inquiries.
The Hatters said, "Luton Town Football Club is saddened by reports of inappropriate chanting towards Liverpool supporters during yesterday's Premier League fixture at Kenilworth Road.
"We are extremely disappointed that a small number of supporters soured the occasion with chants that may be interpreted as being in relation to tragedies that have affected Liverpool FC in the past.
"The Club condemns any kind of chanting that knowingly seeks to divide, and our safety and security team launched an internal investigation at the earliest opportunity.
"What has quickly become evident is that a number of people may have taken part without knowledge that the words used were in relation to the Hillsborough and Heysel tragedies, and we see the route to persuading supporters not to repeat these chants in future is through communication and education.
"On this basis we are reviewing CCTV and media footage from the match, and will speak to witnesses to identify individuals who may have taken part. Any perpetrators could face stadium bans and potential criminal prosecutions.
"If anyone has information and video evidence that will support the investigation, please email my[email protected] with the subject 'Inappropriate Chanting'.
"On behalf of all at Luton Town, we would like to wholeheartedly apologise to anyone offended by the chants heard during yesterday's match, and will continue to work with supporter groups to educate fans on chants that are classed as tragedy abuse by football authorities, the police and CPS."
In recent months, the FA, the Premier League and the Crown Prosecution Services have announced plans to clamp down on tragedy chanting during games. Stadium bans and criminal prosecution are among the penalties available for people found guilty of such offences.
The FA and Premier League unveiled new guidelines in July on offensive chanting by supporters that took affect for the current football season.
The FA's statement on the situation released earlier today (06/11) said that further clarification was being sought.
They said, "We are aware of the tragedy chanting during yesterday's Premier League fixture between Luton Town and Liverpool, and we are seeking further observations from Luton Town and further detail from the police.
"We strongly condemn chanting of this nature and will continue to work closely with our stakeholders across the game, including the clubs, leagues, fan groups and the relevant authorities to proactively address the issue."
---