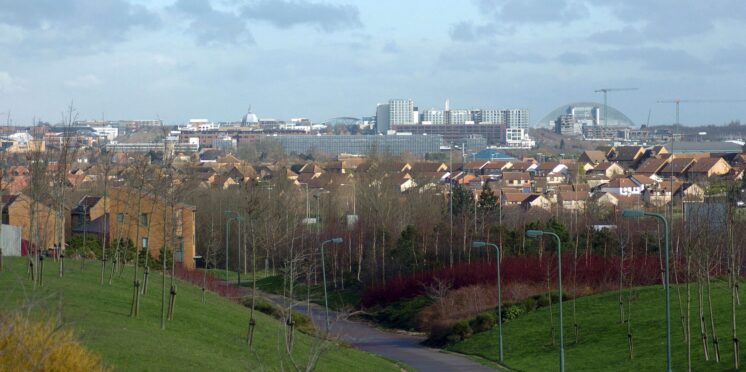 MK City Council unveil programme to plant new trees
Milton Keynes City Council has planted new trees in specially designed 'tree pits' in Central Milton Keynes.
The new trees are part of a wider plan for heathier trees around the city, which was published earlier this year to cover how urban trees should be cared for.
Called the 'Milton Keynes: City of Trees' scheme, the first project was replace trees that were dead or dying at Lloyds Court in the city centre.
The city council dug out the old pits, which had been in place for decades, and replaced them with new designs that will keep trees healthier for longer. Urban horticulture has come a long way since the original trees were first planted, and much more is now known both about how trees should be planted in urban environments and which varieties will thrive.
The city council has planted resilient varieties better suited to the environment, including the Holm Oak (an evergreen that's less susceptible to pests than other oaks) and the Honey Locust (which has cream flowers in the spring and can live around 120 years).  The golden rule of its new plan is to use the right tree in the right place.
Its next programme of planting, which starts later this month, includes 30 new trees in at Station Square and Midsummer Boulevard, and 15 in Woughton.  Winter is peak tree planting period and the city council will be planting more than 200 trees before the spring.
Cabinet Member for the Public Realm, Cllr Lauren Townsend, said, "Our new City of Trees plan sets out how we can best conserve and add to our urban trees, which play such an important part to the quality of our urban spaces, and to the city's identity. We have a plan to make sure new urban trees live longer and healthier lives."  
---